Lachlan's Birthday BASH! SON OF FALLAN w/ Mad Mike & Acoustic Weirdos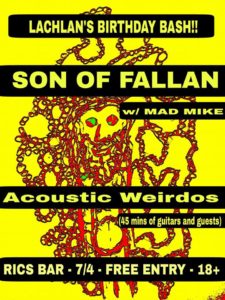 07
And of course Lachlan wants to play all night again! but this one is going to be different with the addition of.... Acoustic Weirdos! Lachlan is going to be playing guitar and inviting a bunch of guests up to sing with him for the first 45 minutes of the night. And then SOF w/ Mad Mike will rock the night to a close!
Come celebrate (the shitty drummer that thinks he can play guitar) Lachlan's birthday!!!!
9PM - Acoustic Weirdos
(Lachlan, Captain Cake, Ecks (Trigger Warning), Alex (FriendlyFire), Sean, Steven (SOF) & Mad Mike)
10PM SON OF FALLAN
Student Night Makes You Grin!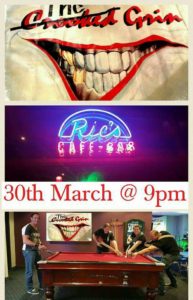 We are a Brisbane covers band playing hits from the 80's to now. Book us for your parties, weddings or whatever you can think of that involves fun!
Ellie Jane + Conspiracy of One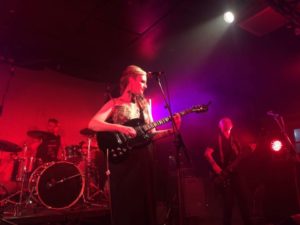 Join me at Rics Bar in the valley for an intimate evening of solo music from my new album and more. Opening up the night is the ever mysterious Conspiracy of One, come along to see what he is all about. Music from 8.30pm. We hope to see you there!!!