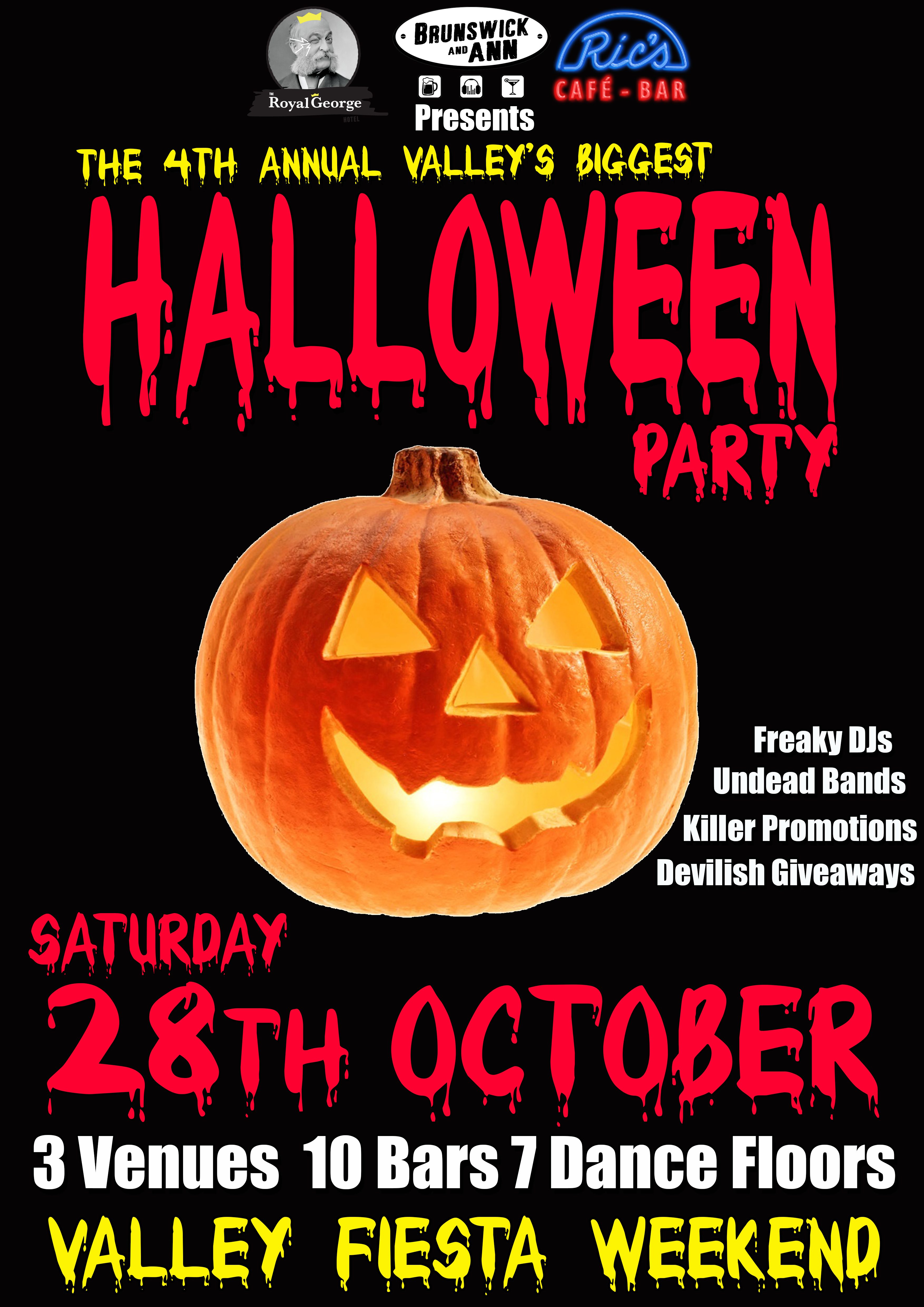 Ghouls and Boils…
Get ready for the 4th Annual Valley's Biggest Halloween Party.
That's right RG's, Rics Bar & Brunswick And Ann will be joining foces yet again this Valley Fiesta to throw another epic Halloween party.
3 Venues 10 Bars 7 Dance Floors
Freaky Djs, Devilish Giveaways, Undead Bands, Killer Promotions and more!
We dare you to Trick or Treat!