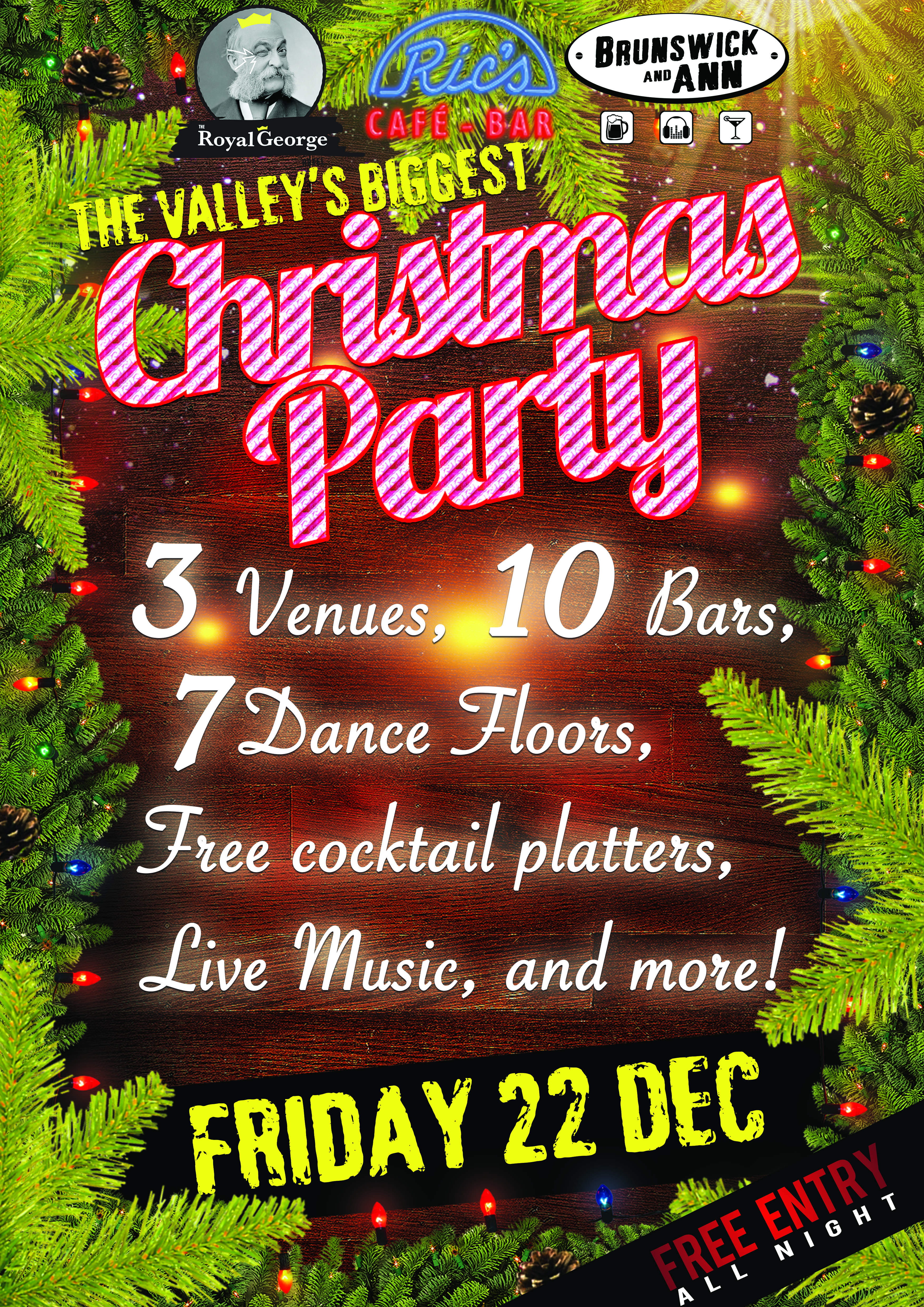 Lock the 22nd of December in!
RG's, Rics Bar & Brunswick And Ann joins forces for another epic party.
This time it's The Valley's Biggest Christmas Party!
3 Venues, 10 Bars, 7 Dance Floors, Live Music, DJs, Free Cocktail Platters, wacky costumes and more Christmas fun than you poke a candy cane at!
Looking at booking a table for dinner? email Chad@royalgeorgehotel.com.au