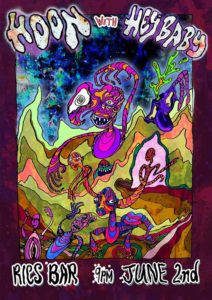 ! HEY WHATS UP BRISBANE !
HOON have just released a new single so after a bunch of fucking around we are coming to party with you all.
We are bringing our soon to become buddies Hey Baby along for a night of beers, beers and boogying at Rics Bar. Songs start at 9pm and its FREE. More money to spend on the essentials, heyyyy thats pretty good.
SEE YOU SOON
With ♥ from Hoon