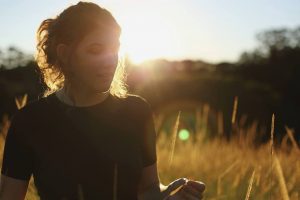 Cecilia Brandolini will be making her way to Rics Bar, Brisbane (QLD) for a show this April.
Set times
8.30pm
9.30pm
Cecilia Brandolini:
Honing her technical proficiency on the piano, percussion, stomp, and vocals and developing a unique sound from such a young age, this one-woman act draws on numerous styles in order to create rhythmic and emotional art that is as evocative as it is catchy, as intimate as it is challenging.
With her breathtaking voice reminiscent of Kate Miller-Heidke, piano talents that bring to mind Regina Spektor, and a songwriting touch that harks to none other than the great Joni Mitchell, Cecilia Brandolini is a talent impossible to ignore.
"Cecilia Brandolini is a rare and realised talent, whose songwriting, production and vocal maturity belie her age. This track is full of the kind of exciting creative sensibility that will have us watching Cecilia and her trajectory with our necks craned for years to come."
~Mama Kin